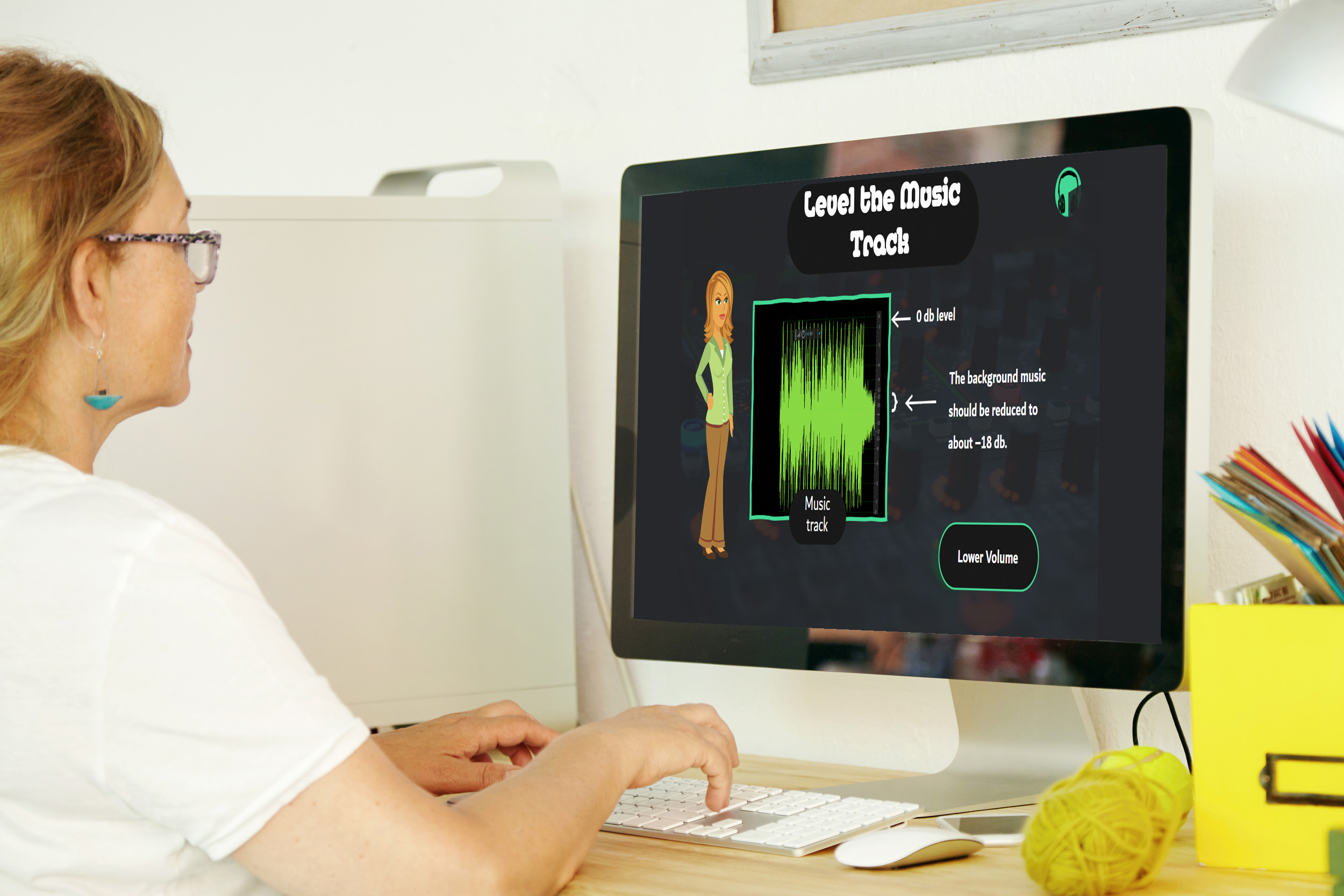 Audio Balancing Skills for Multimedia Creators – eLearning
An interactive learning experience to help content producers improve their audio levels by understanding the basics of mixing and levels. A concept project delivered through Articulate Storyline.
Audience – Content creators or publishers who work with video and/or audio
Responsibilities – instructional design, graphic design, eLearning design, script writing, character animation
Tools used – Articulate Storyline, Adobe Creative Cloud, Powerpoint, Adobe XD, Amazon AWS Polly, Mindmeister
Content creators, marketers and publishers of video tend to focus more on the visual presentation than their audio mix quality. As a result, they often neglect important steps to make sure their narration, dialogue and music are balanced. So their audiences get music, dialogue or full mixes that are too low or too loud.
I designed and developed this 10-minute interactive eLearning course to introduce the concepts and process to balance an audio mix of dialogue and music.
Based on adult learning theory, this linear Articulate 360 Storyline course incorporates a playful and user-friendly interface, feedback modules and some gamification elements.
I'm a big fan of Mayer's 12 principles of multimedia learning, so I intentionally balanced dual cognitive input channels to best serve adult learners and manage cognitive load; there is a variety of dialogue, text, buttons, drag-and-drop interactions, audio implementation, unique triggers, animations and illustrations incorporated into the learning experience.
Gagne's 9 events of instruction also took center stage in my approach. I launch the course with the gain attention stage and proceed to touch on the subsequent events stages throughout the course.
Gagne suggested 9 events of instruction that may enhance student learning: gain attention, inform leaners of objectives, stimulate recall of prior learning, present stimulus, provide learner guidance, elicit performance, provide feedback, assess performance, and enhance retention and transfer.
As this is a concept project, I also took time to explore the many features of Articulate Storyline by building all buttons, slides and layouts by hand, rather than relying on templates. This is one of the first projects I built completely in Storyline, so I used it as a training project to challenge myself as well.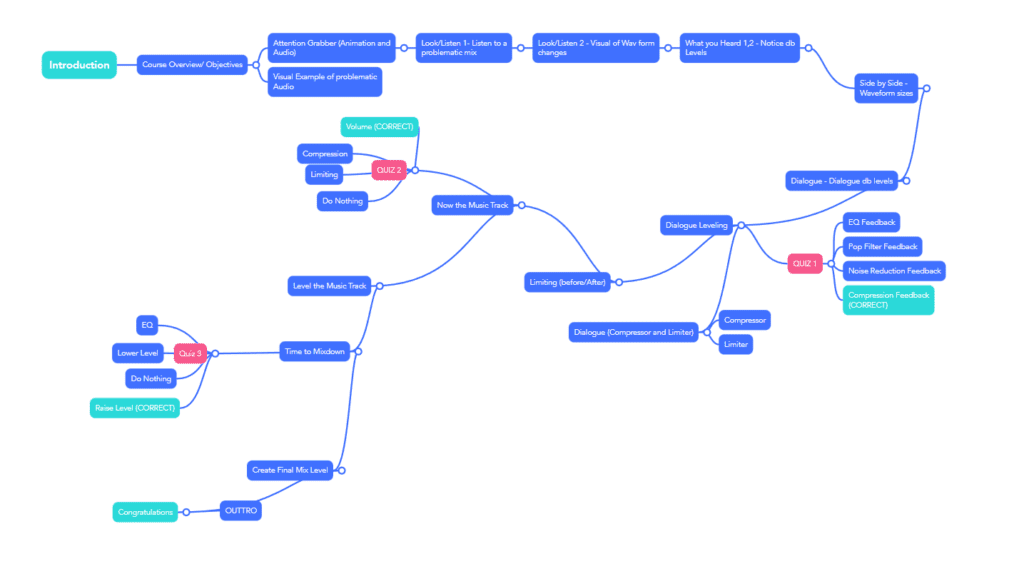 I have been fortunate to receive useful and positive feedback from non-industry potential users on prototypes of this course. This feedback and suggestions are contributing to ongoing iterations and design modifications.
I strongly believe in the course and its learning objectives, so I hope to eventually get it to a point where it can be rolled out to wider potential audiences and/or clients. If it's successful, I hope to build out a suite of similar courses with the same look and feel.
Connect with me on LinkedIn